Navigate your future
Make Marion County your home.
Navigate your future
Your office space in Marion County.
Navigate your future in Marion County, Iowa where entrepreneurs achieve their dreams and over 7,500 talented people make innovative products sold around the globe. The Red Rock Area is where life is focused on family, connected to nature and just simply remarkable.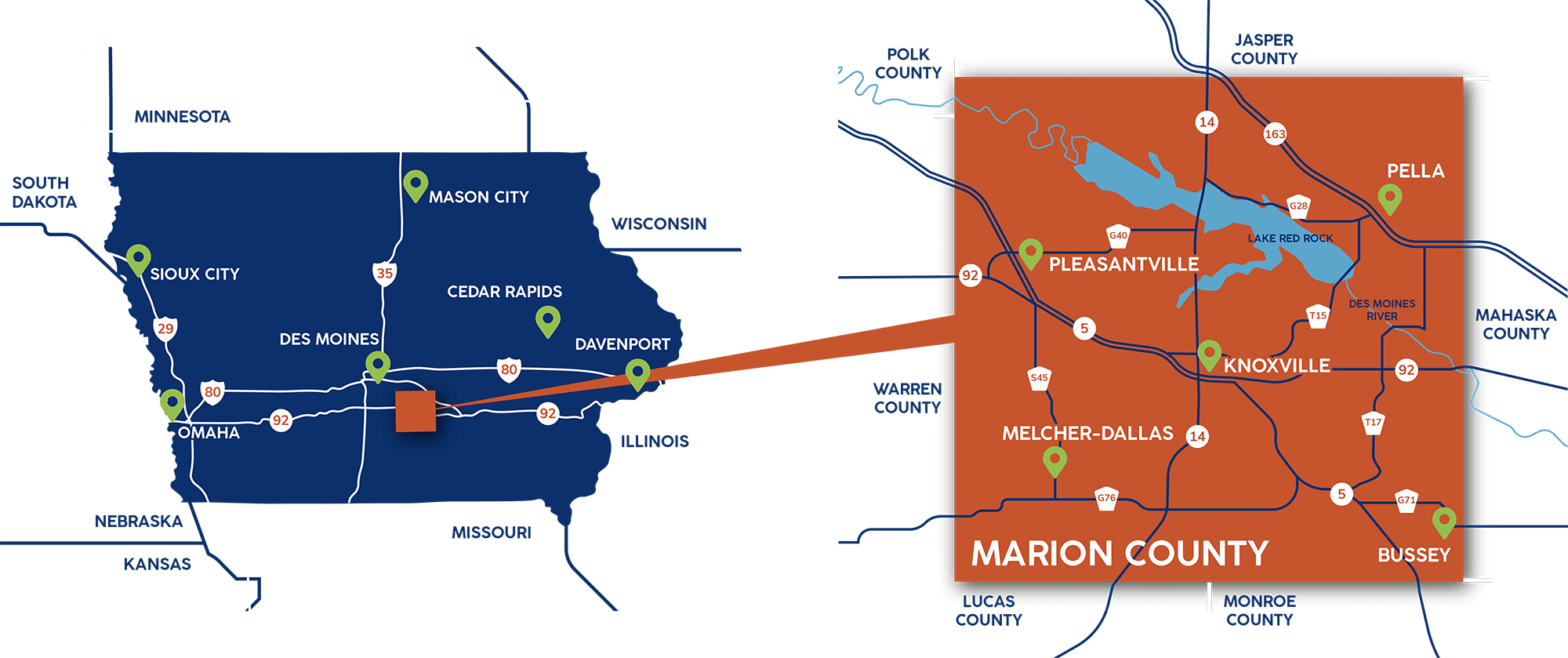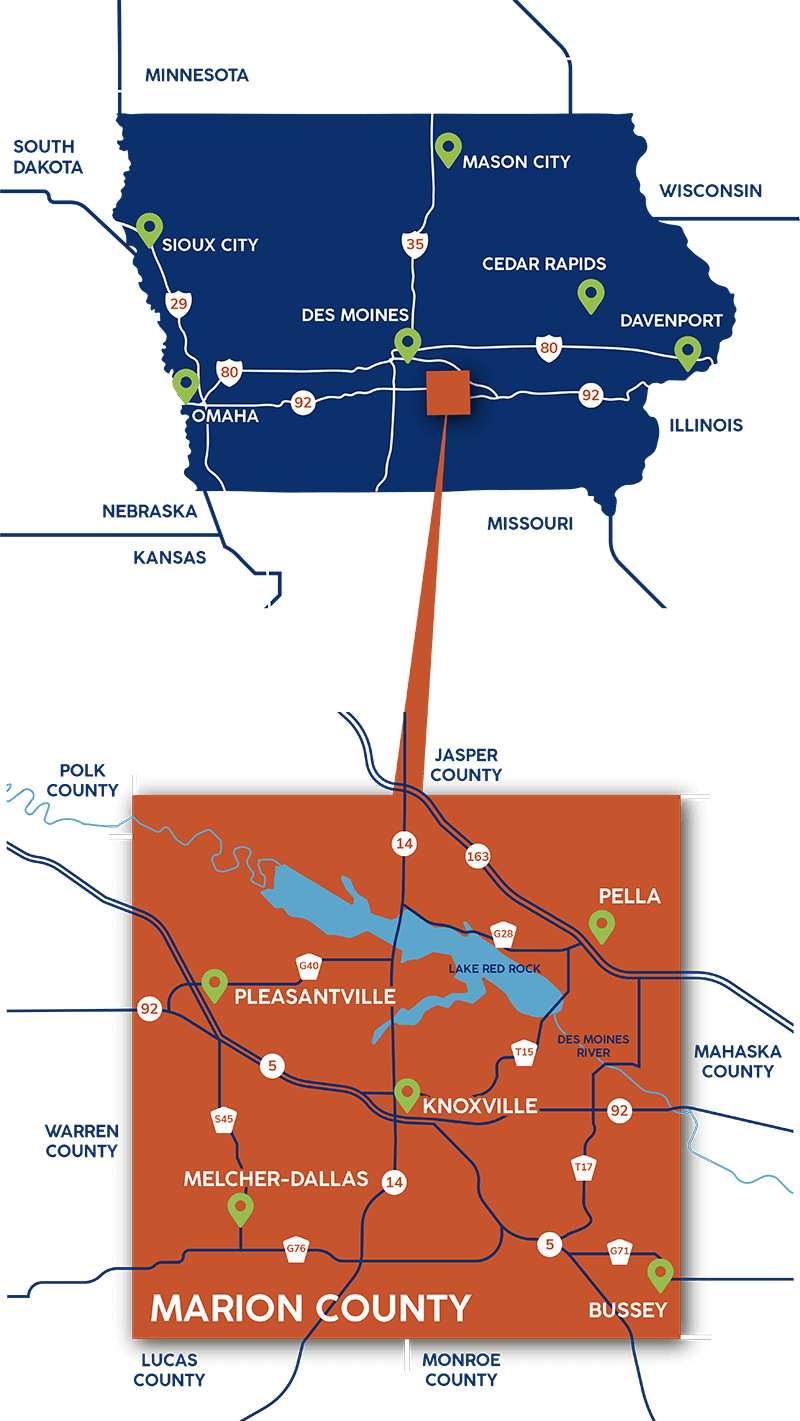 Ready to Do Business
Whether you are looking to start a new company or expand an existing business, the Red Rock Area has you covered. Here we not only grow corn, but entrepreneurial dreams as well. Get connected to our entrepreneural vibe and discover why so many companies call us home.
Did you Know?
52.4% of Marion County residents live within a half mile of a park.
Source: US News & World Report- National median 14.6%