posted on 9/14/22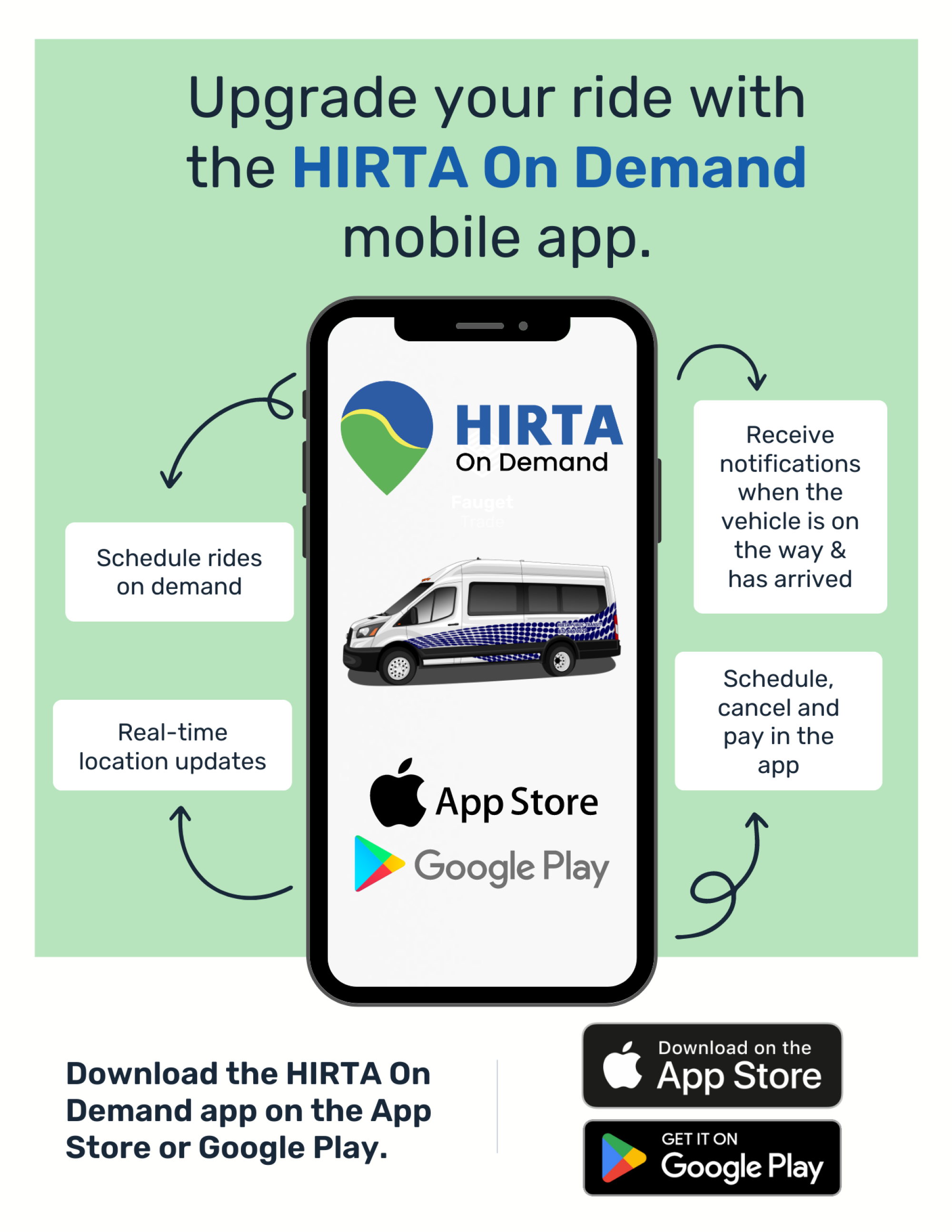 HIRTA is excited to announce a new on-demand transportation service available in all seven counties in the service area. This new feature is in addition to HIRTA's existing service and is available with the new HIRTA On Demand smartphone app.
The service is a step forward towards HIRTA's vision of enhancing community livability and promoting independent lifestyles for central Iowa residents. The easy-to-use HIRTA On Demand app will allow riders more flexibility to schedule, pay, and cancel rides.
HIRTA On Demand App Highlights:
Reserve, track, and cancel rides through the app
Receive automated ride notification reminders the night before a reservation, when the vehicle is approaching, and when the vehicle has arrived
Pay fare by credit card directly in the app
Monitor the real-time location of the vehicle
Available in English and Spanish
The HIRTA On Demand is available to download on the App Store and Google Play for free. Riders who do not wish to use the app can still schedule by calling 1 (877) 686-0029 or emailing erides@ridehirta.com.
Links to download:
Android: https://play.google.com/store/apps/details?id=ridewithvia.hirtaiowa
Apple: https://apps.apple.com/us/app/hirta-on-demand/id1632186376