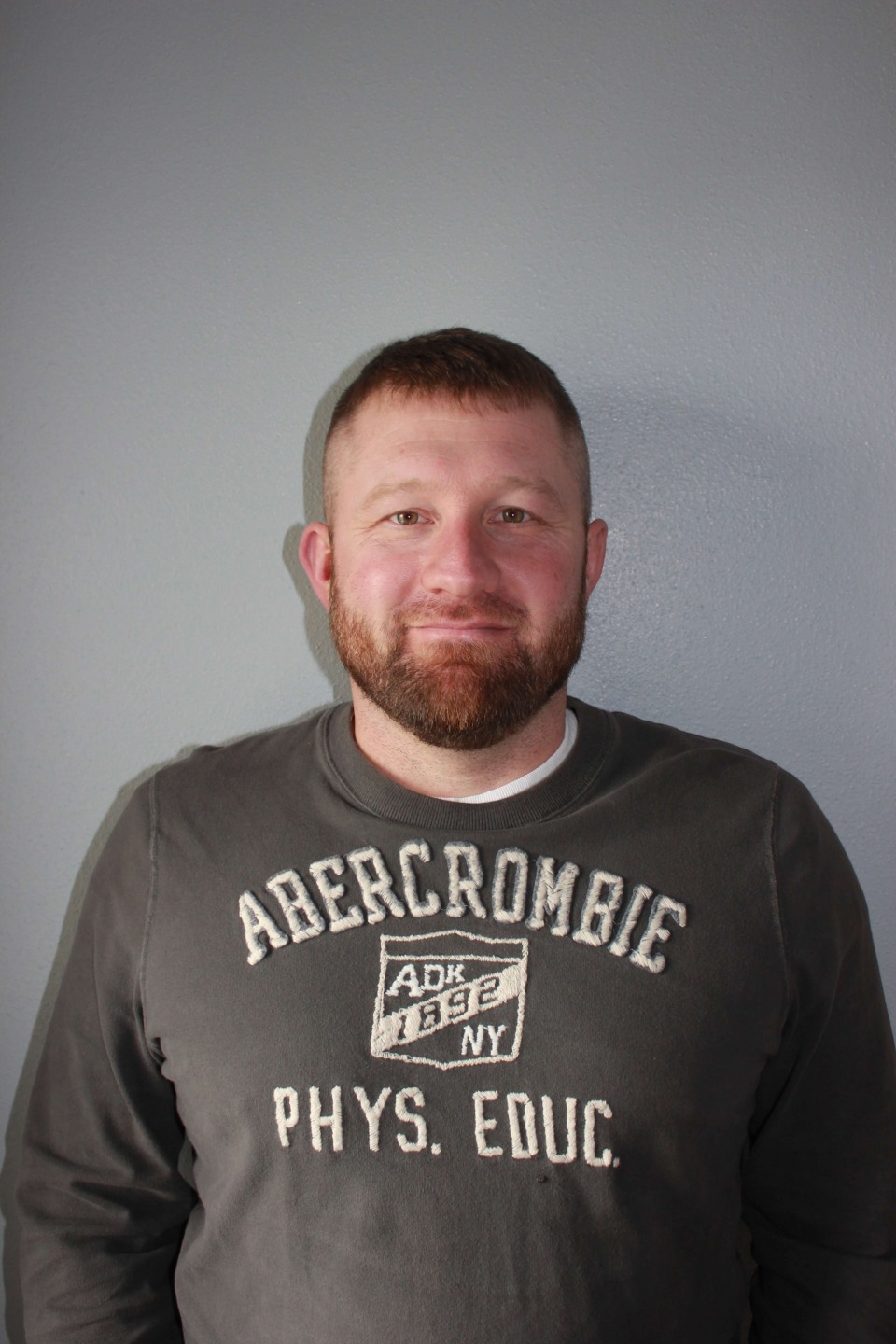 What word best describes you?
Diligent
Title
Production Manager II/Owner/Reserve Police Officer
* at time of recognition
Employer
Pella Corporation/Bingham Cooperative/City of Pleasantville
* at time of recognition
Lives In
Pleasantville
Activities
City of Pleasantville Parks & Rec Committee
Pleasantville Parks & Rec Volunteer Coach
Pleasantville Fire & EMS Member
Working in Marion County
My commute is easy! But on a more serious note, the people are the best part. Everybody knows everybody and is from a similar small community with close knit ties. IF tragedy strikes, you know your co-workers and community will band together to help each other out.
Living in Marion County
Marion County is a one stop shop. There is a variety of work, housing and entertainment options throughout the county to meet all your needs. Personally, the small community of Pleasantville paired with the easy commute to Pella was very attractive to us.
Favorite Place to Relax
My favorite place to hang out is in a buddy's garage. Pleasantville is lucky to have the Checkerboard Restaurant, Smokey Row Coffee Co. and Frosty's Pub & Grub as great places to hang with friends, with or without kids.
Career Opportunities
Marion County is very lucky in the diversity of employment that provides tons of growth opportunities and career advancement. Personnally, I entered the workforce right out of high school, not knowing what I wanted to do long term. I worked hard and grasped any opportunity that was thrown my way. Once I was introduced to a leadership role, I quickly realized the opportunities that were available.
Career Advice to Teens
If you treat people with respect and work hard, the sky's the limit. Make good financial decisions early, because you are never too young to start investing.