Each year, the Marion County Development Corporation accepts nominations for the Top 10 Under 40. This program honors young professionals within the Red Rock Area.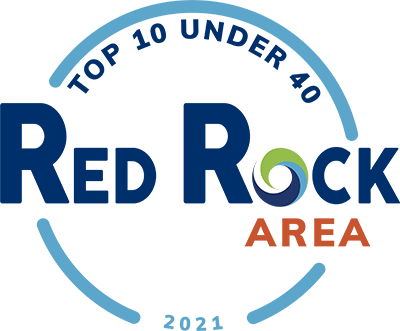 The purpose of the Top 10 Under 40 awards is to highlight the impact young adults are making in our communities, encourage other young adults to become involved as volunteers, and share the stories of why young adults choose to live and work in Marion County.
Nominees must live and work in Marion County and be between the ages of 18 and 40 on December 1. Nominations are due by January 31, 2022. For complete rules and information, contact MCDC at carla@redrockarea.com.
Past Recipients
We've highlighted past Top 10 Under 40 winners below!
Class of 2021
Class of 2020
Class of 2019
Class of 2018
Class of 2017