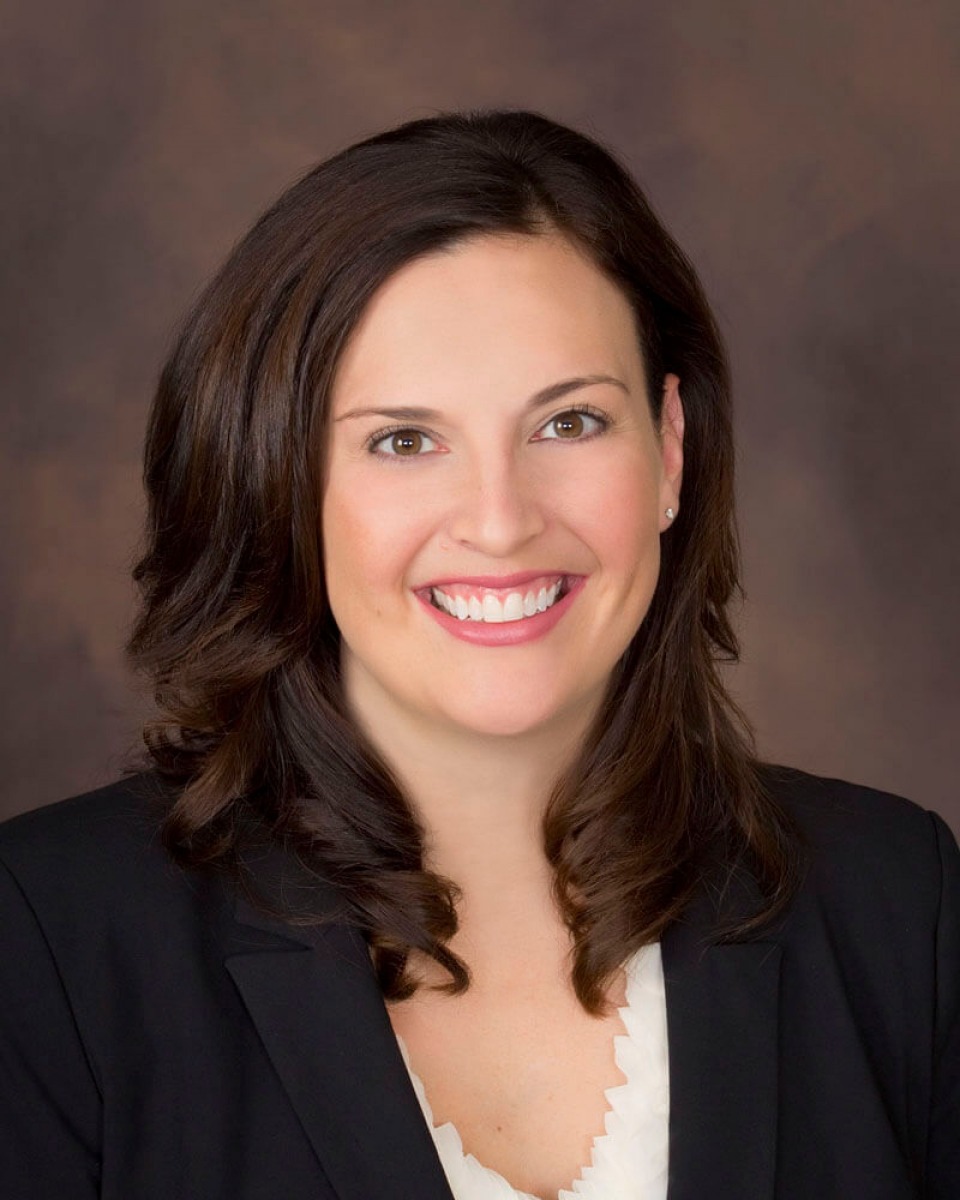 What word best describes you?
Conscientious
Title
Senior Manager, Tax
* at time of recognition
Employer
KPMG
* at time of recognition
Lives In
Knoxville
Education
Moulton-Udell High School
University of Iowa
Activities
Stepping Stones Early Learning Center
Knoxville Hospital and Clinics Foundation
Knoxville Hospital and Clinics Governing Board
Knoxville Noon Kiwanis
Working in Marion County
The best part of working in Marion County is that I don't have to spend my life commuting. Instead, I have time to participate with clubs/boards and be close by should my children ever need me.
Living in Marion County
The best part of living in Marion County is the people. Over and over again, I have been witness to greater-than-expected generosity from community members who freely give of their time, talent, and treasure to make this a better place.
Favorite Place to Relax
Most of my time relaxing with friends takes place on someone's porch or back patio. However, there are also many great restaurants/bars to frequent, such as Peace Tree Brewing, One Eleven, and A&P Pub.
Community Favorites
The recent library renovation, bike trail currently under expansion, various parks, including a recently built state-of-the-art skate park, upcoming middle school construction, Bravo! concert series, and inexpensive Grand theater are just a handful of the many features that show Knoxville is positioning itself for growth and is a great place to live and raise a family. Quick access to Lake Redrock and thehiking/biking/kayaking/boating opportunities found there is another amazing feature.
Career Advice to Teens
Adopt a plan early and carry it out; beyond good grades, that plan should include joiningaccounting/business clubs, one or more eventual internships, and a demonstrated commitment to volunteerism. Also, be careful to ensure that the image you project on social media is one of a mature and responsible future employee; straight As and the world's best interview can't cancel out a pattern of photos/comments to the contrary.