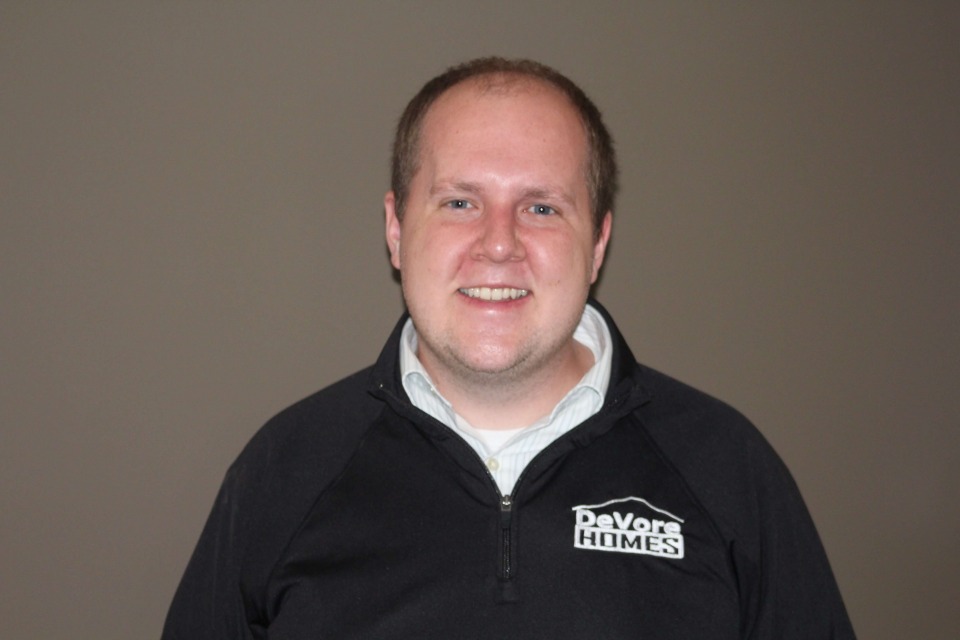 What word best describes you?
Loyal
Title
Business & Sales Manager
* at time of recognition
Employer
De Vore Homes
* at time of recognition
Lives In
Knoxville
Education
High School: Knoxville, IA
University: Iowa State University
Activities
Young Professionals of Knoxville
Knoxville Planning & Zoning Commission
Knoxville Chamber of Commerce
Working in Marion County
The best part of working in Marion County is that I get to work with great people.
Living in Marion County
Knoxville offers all of the amenities and charm that make small town living the best.
Career Advice to Teens
There is a lot of opportunity in construction related fields. The demand for quality skilled tradespersons will continue to be strong as baby-boomers retire and sell their businesses.