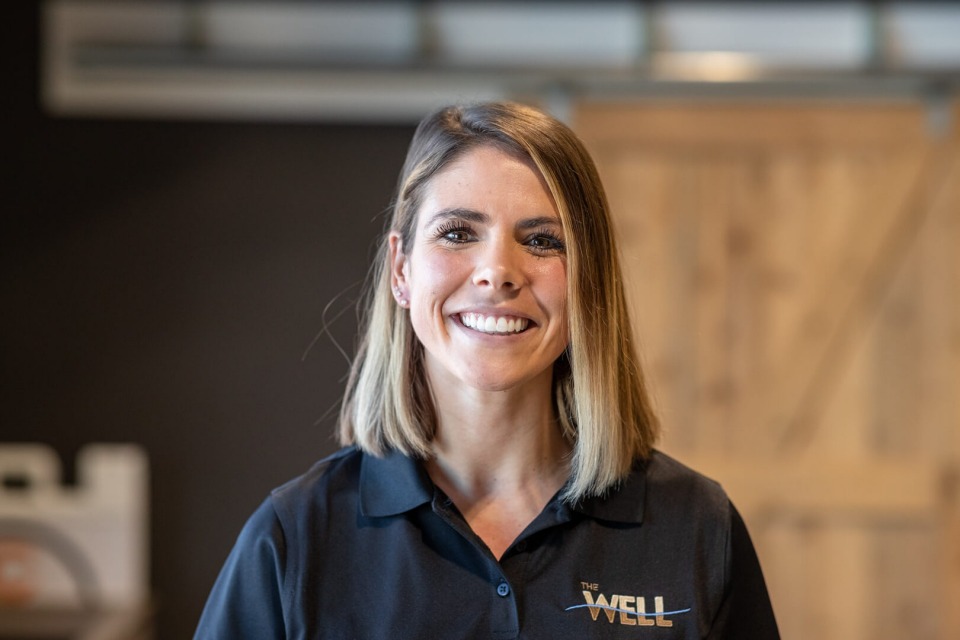 What word best describes you?
Enthusiastic
Title
Director, Advancement & Marketing
* at time of recognition
Employer
The Well
* at time of recognition
Lives In
Pella
Education
High School: Carroll, IA
University: University of Iowa
Other: Leadership Five Seasons-Cedar Rapids
Activities
Pella Kiwanis Club
Youth group leader-middle school
Pella Christian track coach
Young Adult Bible Study Host
Working in Marion County
I believe the most salt of the earth people work and reside in Marion County, therefore you'll find friends and mentors around every corner. People are passionate in this County, and willing to enter into partnerships for the betterment of their communities and the health of their people. Professionals, organizations and servant-hearted individuals are willing to share their gifts and talents with each other. If there is a better way to do something, it won't be kept a secret. There is a wealth of knowledge that exists in this working community, and an understanding that healthy growth happens by working together.
Living in Marion County
In my opinion, Marion County has it all. Retail, restaurants, faith communities, thriving schools, night life, sports, intergenerational connectedness, thriving businesses to work for, both for-profit and not, health and fitness outlets, and so much more. There are class- es you can take to keep learning, professional development opportunities, businesses to start-with a community who will back you, children's activities, ways to connect and serve. Most of all, Marion County cares for their people. When you live here, you get to be a sweet part of that. There is something for EVERYONE.

Career Advice to Teens
As a millennial, I get it. The pressure is on to know and do and be so many things-to have your life figured out in high school. And I'm here to tell you, it's okay if you don't. I sure didn't. There is still so much to learn. If you feel underqualified in the marketing or ad- vancement world, remember how much space there is to learn through listening, asking questions, and working hard. In the process, you'll discover who you really are, what you want to accomplish, and what your passions are. You'll also learn what your passions are not. Your trajectory will be shaped by your continued experiences, both good and bad. You'll meet people and gain a new level of understanding. Those same people will become your mentors and biggest advocates. You'll see things in a brand-new light and have new perspectives on things. Your world will grow little by little. You'll continually shape and grow as you work alongside people who have accomplished great things. Those same people will build you up and empower you to do even better because they'll pass on the tools they have collected in their tool belt over the years. Enhancing a mission through marketing and advancement work is incredibly important, especially when that mission is serving the marginalized and setting people free from bondage through the name of Jesus Christ. And guess what, it all starts from that place of humility. So embrace the unknown, don't stop learning, and at each turn in the road, see who the Lord placed there to walk alongside you in this next phase. Wherever you're at, you're supposed to be there.